Uy tín thương hiệu
Luôn đứng vị trí hàng đầu trong ngành sản xuất bột đá siêu mịn trong nước.
Quản lý chất lượng
Hệ thống quản lý chất lượng theo tiêu chuẩn ISO9001:2008, thiết bị thí nghiệm theo tiêu chuẩn Anh Quốc
Dây chuyền hiện đại
Dây chuyền theo công nghệ đồng bộ Hosokawa Alpine ( Đức). Công suất 70.000 tấn / năm
Nguyên liệu tự nhiên
Nguồn nguyên liệu từ mỏ đá trắng tự nhiên Quỳ Hợp, chất lượng được đánh giá tốt nhất trên thế giới
OVERVIEW
We are Mien Trung Mineral Joint Stock Company Ltd (MTM), found since October 18th, 2007 located in Vinh city, Nghệ An province, Vietnam.    Beginning with investment capital by the amount VNĐ 100millions,we run the business in manufacturing and exporting Calcium Carbonate Powder Uncoated & Coated Stearic Acid which are widely used in various industries: Paints, Plastics, Paper, Rubber, Pharmaceuticals, Feed grade… We manufacture CaCO3 Superfine Powder from the best raw material source in Quy Hop District - Nghe An – Vietnam under  the current modernist & synchronized technology line –Hosokawa Alpine (Germany), and certified by ISO 9001: 2008 quality management system . Thanks to the modern equipped laboratory and well-qualified staff, all the output material are always assured with best quality.     With almost 10 years of experiences , our MTM commits to offer competitive price and  full services to all valued customer for long-term co-operation. Please contact us  as a best choice,
Xem Thêm

Đối tác - Khách hàng của
MTM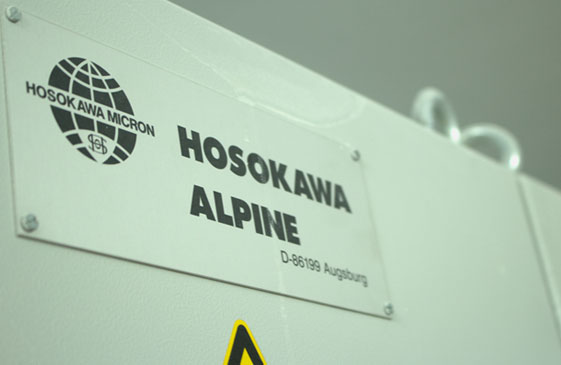 PRODUCTION TECHNOLOGY
THE MOST MODERN PRODUCTION LINE We are manufacturing 100% on the modern  technology of Hosokawa Alpine - one of the rare German technologies in Vietnam. The ball mill system and a classifier of 4 wheels, the dust collector with the air flow speed of 3000 m3/h, ensure the high quality with exact and stable particle size  of product from client to client, from order to order for years. After entering the machine, the classifying air flows through the 4 classifying wheels in centripetal direction. The classifying wheel extracts the fines and conveys them to the dust collector. The bigger particles rejected by the classifying wheel gravitates downwards. The modern control system of Siemens on the Hosokawa production line permit us to work on a touching screen. The process-technological know-how is channeled into process automation and settled for a high precision on the result. Our products  meet right as the guaranteed specification and are widely appreciated by the industries high demanding in whiteness, brightness, glossiness, smoothness ...of the final product as well as the stability in quality of product.
Xem Thêm